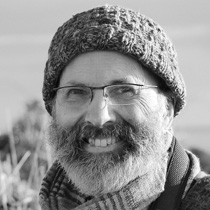 Brian Bond
Consultant
What Brian offers our clients…
You might think that statisticians focus on the detail, but it's seeing the big picture which is Brian's talent. Brian really loves submerging himself in an interesting but messy dataset, uncovering unknown relationships and revealing pertinent patterns. This skill of seeing through the noise and revealing what is really happening has been a boon for many clients.
What Brian offers Prism…
Brian provides a safe pair of hands for Prism, reliable and down to earth to handle a range of project work from the routine to the totally novel.
Brian's experience…
Brian graduated in applied statistics at Bath University over three decades ago. He initially worked with Lloyd's Register of Shipping but found a more enjoyable field to apply his skills in the pharmaceutical industry. He worked initially with SmithKline & French and through mergers with SmithKline Beecham and GSK as a roving statistician working on projects across the range of drug discovery and development from High Throughput Screening to Phase I clinical trials. Areas of special interest included Functional Genomics, In-vitro Research, and Neuroscience Research. In his time at GlaxoSmithKline Brian was Head of Discovery Statistics in Europe.
He took the leap to become an independent consultant statistician in 2005 and has since expanded his statistical experience into areas such as personalised medicine, conservation biology and psychological behavioural assessment.
What Brian enjoys most about working with Prism…
Being part of a team. As an independent consultant, working in isolation can be a worry, but knowing there is a network of experts within a wide breadth of fields to call upon to gain a second opinion or to help out on an aspect of a project is very reassuring.
If Brian could give one piece of advice to all potential clients, it would be…
Think about statistics early when planning your study. Design your studies with the analysis in mind and avoid the "I have all this data, what do I do with it?" question when you come to analyse and interpret the results.
Brian's first rule of consultancy is…
At the beginning, understand the client's problem and at the end, explain the results in plain English.
How Brian relaxes outside of work…
Brian is a keen organic gardener and grows most of his own fruit and veg. Having recently acquired a polytunnel he is in that exciting phase of experimenting with new crops and being amazed at how a bit of shelter can speed the growth of plants and extend the growing season.
Brian's other passion is textile crafts, creating beautiful clothes from basic raw materials using traditional techniques is so rewarding. There is so much to learn and skills to hone whether it be spinning yarn, dyeing fibre or weaving cloth. There is even a place for statistical design and data analysis refining processes and dismissing old wives' tales.
Brian's greatest achievement…
Breaking free from the rat race and escaping to rural Devon
Brian's ideal holiday would be…
Camping with friends in the UK with a camp fire, a drum and no electrical gadgets.
Most surprising thing about Brian…
His hands look they are a labourer's not a statistician's
Least surprising thing about Brian…
He doesn't have a smart phone
Brian is proficient using various software packages, including: