Our History
Explore our history, and learn how we have grown to provide statistical support to a global client base.
How we have grown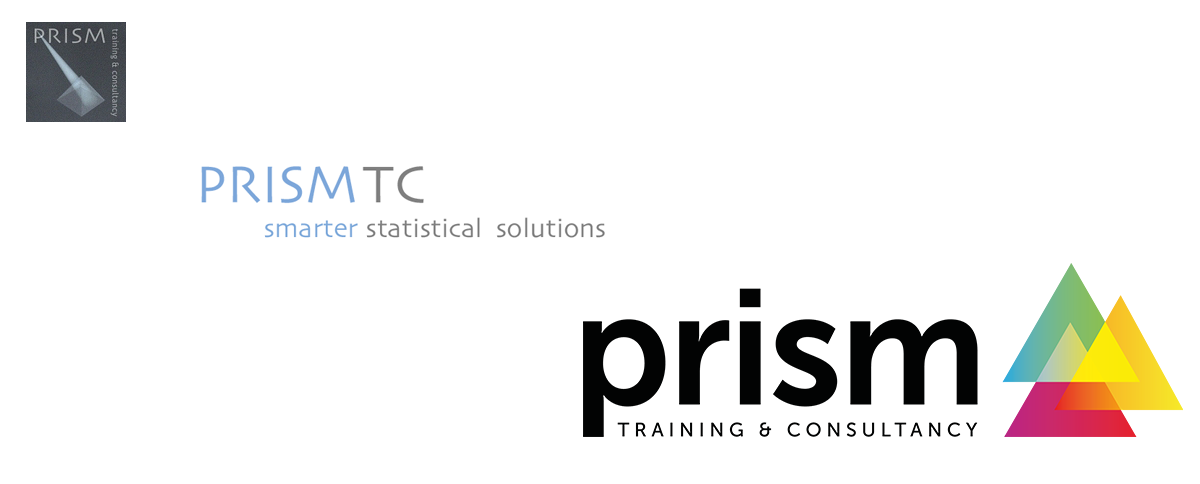 Prism Training and Consultancy Limited was founded in 2000 by Ian Macpherson and Paul Nelson, formerly of GlaxoSmithKline. In the years since, we've grown steadily as a business and have built up a network of exceptional statistical consultants, trainers and programmers, who we're extremely proud to have representing our company.
Our Managing Director, Andrew Macpherson, has been with the company since 2005 and MD since 2015. Chris Challis joined us in 2016, and has been our Business Director since 2021. Paul (Technical Director), Andrew and Chris form our core team, ably assisted by Lesley Nelson (Accounts Manager).
To begin with, we mainly supported the Life Sciences sector, but as our client base has grown so has the range of industries that we support: biotechnology, pharmaceutical, chemistry, formulation, engineering, social sciences, consumer & sensory research, and many more besides! We've also expanded our operations from working primarily in the UK; we now support a large number of clients across the globe, ranging from start-ups to multinational corporations.
The launch of our new website and brand, back in September 2016, provided us with an ideal platform to continue offering our excellent statistical training and consultancy services, as well as making our own free statistical analysis tools available for everyone to access online! We're continually improving our online capabilities, to ensure that we can offer our customers the same exceptional level of service remotely as well as in person.
If you'd like to find out how we could help you, then please don't hesitate to get in touch!